Tuesday, 30 April 2013 20:42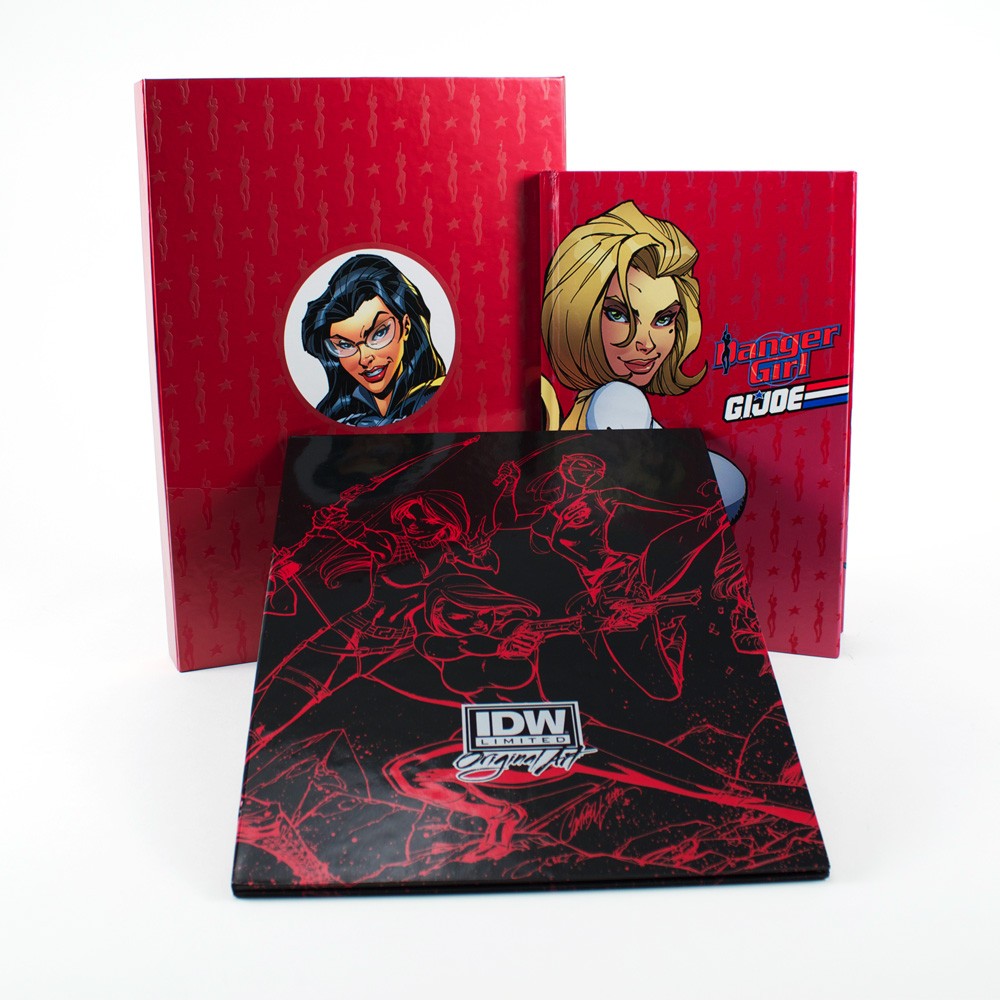 Danger Girl / G.I. JOE - BLACK LABEL
Summary
• A dynamite cross-over collected in explosively awesome fashion!
• Limited to just 50 hand-numbered copies
• Limited-edition, custom-designed tray case
• Features hand-drawn, original artwork from John Royle secured in a hardcover portfolio
• Mounted signature page signed by J. Scott Campbell, John Royle & Andy Hartnell
• Custom, exclusive to IDW Limited cover and casing
• Exclusive Fold-out pin-up featuring artwork by J. Scott Campbell
• Vellum overlay of the title page
• Brand-new endpages designed to mirror the style of the tray case and portfolio
http://idwlimited.com/series/gi-joe/danger-girl-g-i-joe-red-label.html

Sunday, 28 April 2013 06:28
Edgar Delgado teaching some techniques about coloring, at concomics april 2013.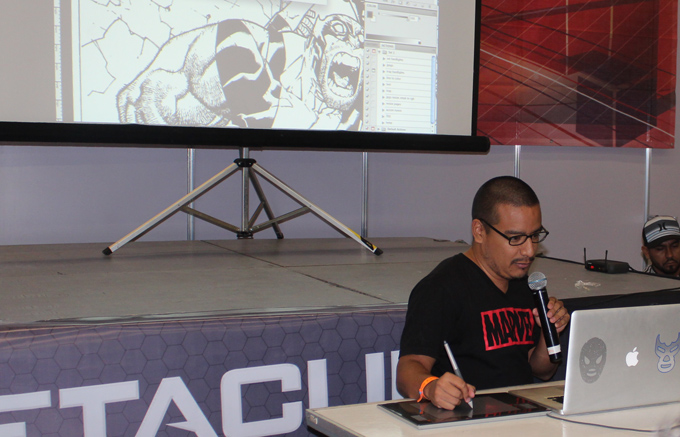 Tuesday, 23 April 2013 20:55
Available later this month will be three pieces by artist J. Scott Campbell, including Her Wonderland featuring Alice and the Queen of Hearts, Her Hair featuring Rapunzel and Mother Gothel, along with Her Slipper featuring Cinderella, Lady Tremaine and of course, her stepsisters. Be sure to check them out when they make their way onto the store walls in the coming weeks.
From Disney Park Blog.

Page 10 of 38
<<
Start
<
Prev
1
2
3
4
5
6
7
8
9
10
Next
>
End
>>